Hours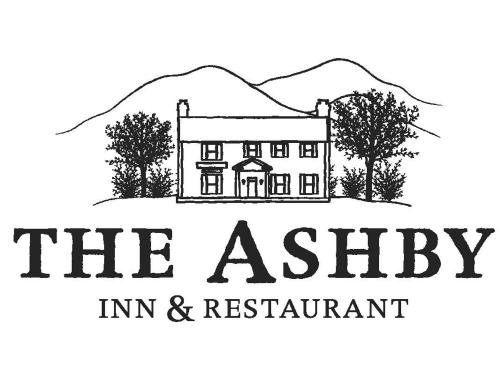 **NEW** Lunch will be served beginning August 1st: Weekdays: Wednesday - Friday from 11:30 a.m. - 1:30 p.m

Brunch: Saturday & Sunday from 11:30 a.m. - 1:30 p.m
Dinner: Wednesday through Sunday from 5:30 p.m. - 9:00 p.m
Holiday Menus: Due to our limited menu, and the complexities involved with individual and specific food allergies, we cannot accommodate special diets for holiday menus.
*While we would like to accommodate all requests, we cannot guarantee seating at a certain table or time.
Reservations are available through OpenTable. Reservations requested, not required.
Ashby Inn & Restaurant Dining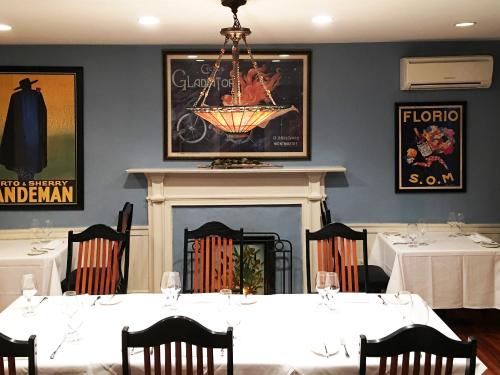 We pride ourselves on creating a unique dining experience for our guests who are treated to creative, progressive, farm-to-table culinary concoctions, a range of wines, beers, and spirits from our backyard and around the world, and top-notch hospitality. View our menus
Our menus are truly seasonal, subject to the availability of local produce. We make every attempt to post the current menu but please understand that there may be unexpected changes.
The Ashby Restaurant has won several awards including:
Diner's Choice-Scenic View, Notable Wine List, & Contemporary American (Open Table)
Best of Award of Excellence (Wine Spectator)
Certificate of Excellence (Trip Advisor)
Best Brunch (Gayot)
Dietary Restrictions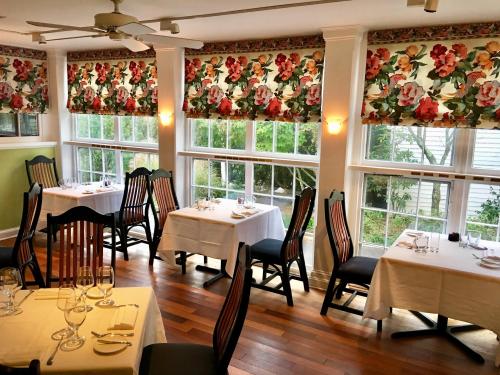 As our menu is sourced from the freshest seasonal local products, it can be limited in scope. If you have any food allergies, please let us know when making your reservation either online or by phone so we can do our best to create the most fulfilling dining experience for you.
Thank you for your consideration.
Local Sustainable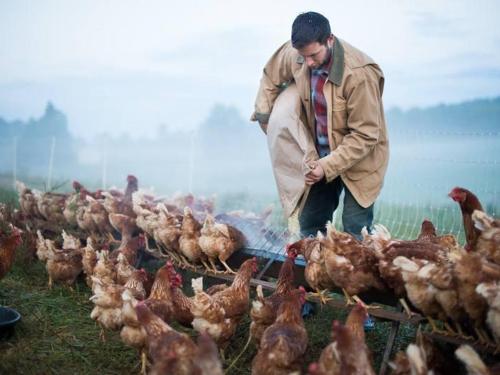 The Ashby Restaurant is committed to supporting farmers and artisans that live and work in this region. Our menu represents the freshest seasonal products that can be sourced locally from sustainable operations. The offerings change daily in concert with what our local farmers and nature provide. We pledge to provide a quality experience founded on food and drink from sources we know and trust. Below is a sampling of some of our local vendors:
Cloud Terre........Washington DC.
Whiffletree Farm..........Warrenton, VA
The Black Dog Coffee Company....Shenandoah Junction, WV
Falling Bark Hickory Syrup........Boyce, VA
Lindera Farms Vinegars.........Marshall, VA
Reservations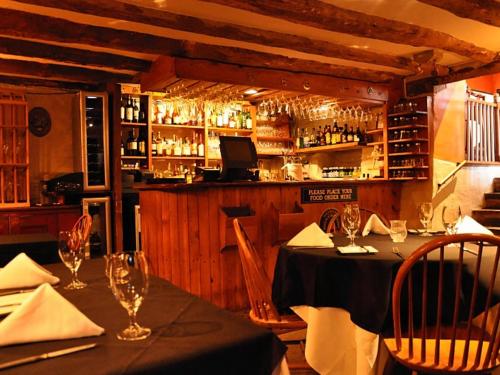 A twenty percent gratuity will be added to parties of eight or more. *Consuming raw or undercooked meats, poultry, seafood, shellfish or eggs may increase your risk of food-borne illness.

Make a Reservation