Our Team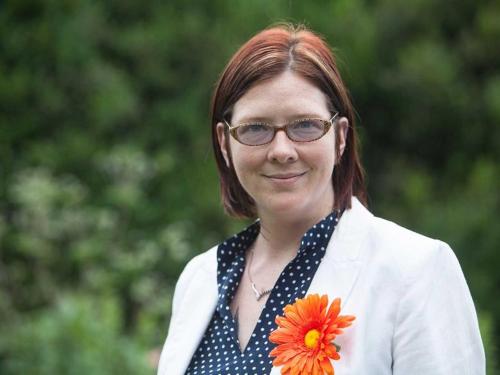 Regional Manager, L & L Hospitality Group - Misty Williams
Misty oversees all of the L & L Hospitality Group's properties in Virginia and Florida. Born and raised in a small town in Texas, she relocated to Virginia and earned her Bachelor of Arts degree from George Mason University as a nontraditional student.
Prior to attaining her degree, Misty worked in a variety of service oriented organizations and developed a passion for great food, great wine and great service. She focuses on buying local and supporting small businesses throughout the DMV region. When not working, Misty enjoys camping and spending time at the beach with her husband, two teenage sons and their rescue dog.
General Manager - Lindsay Watts

Coming Soon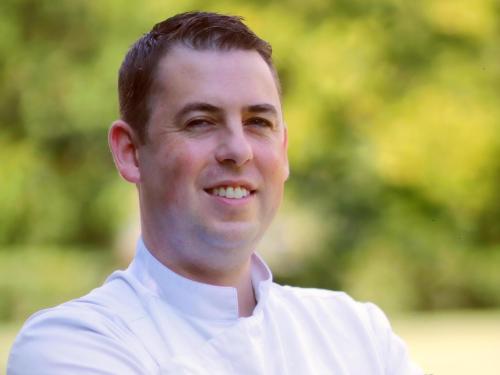 Executive Chef - Tom Whitaker
Originally from Hexham, in the north of England, Chef Tom is committed to bringing the freshest seasonal, locally sourced products to his daily culinary offerings. Ingredients come from nearby farms including: Whiffletree Farms, Baker's Farm, Martin's Angus Beef, & Lindera Farms, as well as from Ashby's own organic garden.
The farm-to-table restaurant showcases foods and a wine list from vineyards that respect artisanal techniques. For lunch, guests can choose á la carte or a 3-course offering. For dinner, there is a Chef's Tasting Menu, a Vegetarian Tasting Menu, or the choice of a two-, three-, or four-course meal inspired by the week's harvest.
Tom's upbringing surrounded by castles and farms, was his original source of inspiration. His professional training began under French Michelin-trained Executive Chef Jerome Cogne. After moving to the U.S., he worked at the award-winning Fearrington House Restaurant, in Pittsboro, N.C. under Graham Fox, followed by Chef Colin Bedford. Chef Tom helped the Fearrington House become 5 Stars, retain 5 Diamonds, and earn the Relais Grand Chef Award.
Chef Tom believes, "There's no greater thing in life than the love of food. It can evoke memories from childhood dinners, pub lunches with the family, comfort you in times of distress, and elevate enjoyment in times of happiness."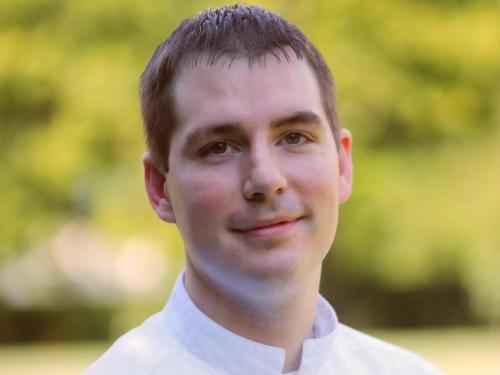 Sous Chef- Andrew Eppley
Andrew originally hails from York, Pennsylvania and graduated with his Associate's Degree in Culinary Arts, from The Indiana University of Pennsylvania in 2010.
Pursuing a career in the kitchen, and putting his degree to work, Andrew found his way to The Fearrington House in NC. There, Andrew worked as an intern with then Sous Chef Tom Whitaker, and Executive Chef Colin Bedford. While at The Fearrington House, Andrew worked his way up from Intern to Junior Sous Chef.
Wanting to expand his culinary repertoire, Andrew left The Fearrington House in 2015 to work for famed restaurant Plume, in Washington DC.
Andrew joined The Ashby Inn & Restaurant in April of 2017, reuniting with Chef Whitaker to create the menu we proudly serve.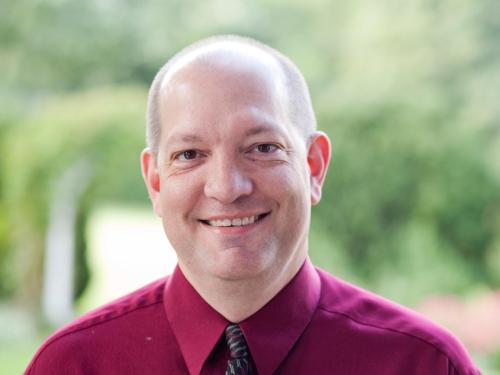 Sommelier - Stuart Brennen
Stuart began his restaurant career during high school when he worked at a 2,000-seat restaurant at a local amusement park, staying on until he finished college. After earning his degree, he worked at the Williamsburg Lodge at Colonial Williamsburg and became fascinated with wine.He took wine classes at a local community college while tending bar at the Lodge, and his passion did not go unnoticed.
Stuart was given the opportunity to join the wine staff at the Inn where wine became his full-time career. He apprenticed under Paul Austin, the Sommelier at the Williamsburg Inn, for four years.
In 2008, Stuart was certified by the Wine Academy of Spain as Wine Specialist, was certified by the Court of Master Sommeliers as a Certified Sommelier, and certified by the International Wine Guide as certified Wine Manager in 2012. He joined The Ashby Inn as Sommelier in 2014.
The Ashby Inn was awarded The Best of Award of Excellence by Wine Spectator.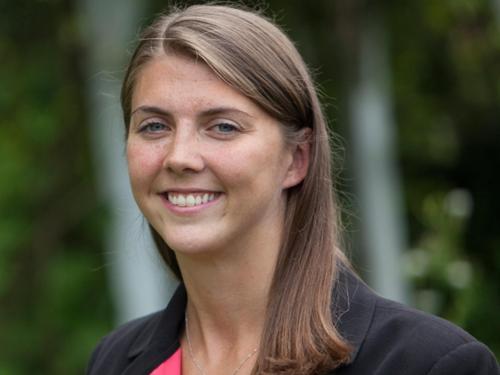 Innkeeper / Event Coordinator- Elizabeth Olson
Born and raised in Seattle, Washington, Elizabeth now calls Warrenton VA her home. She began her hospitality career with famed PGA Tour Winner, Billy Casper, and developed a love of guest service at an early age. Turning her passion into a career seemed the next logical step. A recent graduate of George Mason University, Elizabeth earned her degree in Tourism and Event Management, with a Concentration in Hospitality.
Since joining The Ashby Inn staff 2 years ago, Elizabeth has worked her way up from Intern, to Event Coordinator, and Innkeeper. An avid explorer, she has traveled extensively throughout the United States, Canada, and Costa Rica, where she enjoys the traditions and hospitality of different locales. Her love of the Shenandoah Valley brought Elizabeth to the Ashby's doorstep, where she looks forward to welcoming you, and creating your one-of-a-kind experience.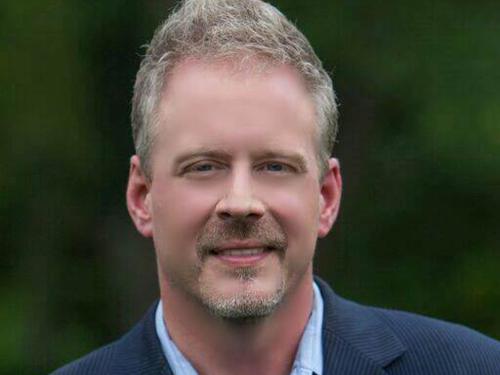 Concierge Manager - Allan Mace
A native of the Metropolitan D.C. area, Allan joined The Ashby Inn team in 2009. While making a move to the "country" was never in his original plans, he decided to pack his bags after numerous trips to visit family in the area, and now calls the Shenandoah Valley his home.
Allan brings 15 years of hospitality service to The Ashby Inn, with a background spanning from Front-of-House trainer to Management. His attention to detail and guest satisfaction, are top notch.
"The key to being a great concierge is to know the needs of the guests before they do; turning a getaway weekend into a memory, that's the most rewarding part of my job."