Team Building Activities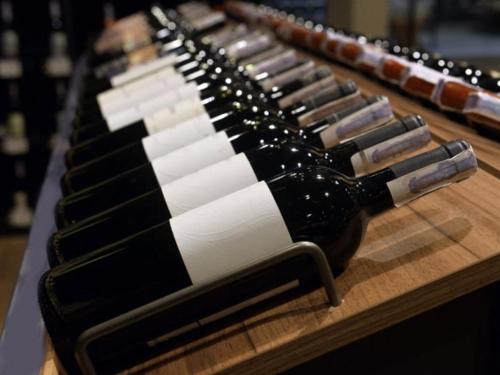 Wine Pairing Challenge:

Your group is invited to come challenge themselves in a wine and food pairing challenge! Perfect for groups up to 20 people, we would divide you into teams of 3 or 4 people and offer 2 different wines per course. As a team you would select which was the perfect pairing for that course for all 3 dinner courses. After pairing each wine/course, the Sommelier would weigh in with his expertise and would award the team with the best pairings. As a bonus there will be 1 mystery wine everyone gets to taste. Whichever individual can name the blend and region correctly will be awarded an ultimate prize!
$100++ per person - Includes 3 course dinner + 6 wine tastings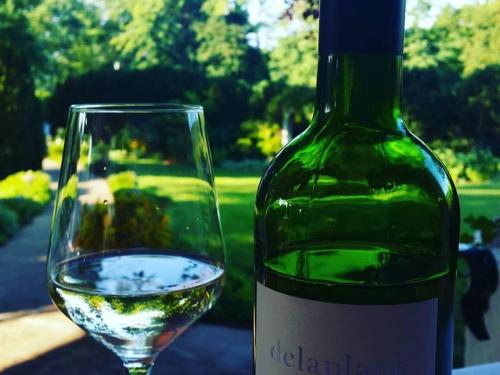 Wine Time:

This class allows guests to taste through either 4 or 8 different wines and select their favorite. The pairings will be the same varietal or blend. With the exception of the VA wines, all the wines will be classic wines from classic regions unless there is a "ringer" being presented (the guests will know if a ringer is present & will have to guess which wine is the ringer).
The guests will first taste each pairing, the guests will attempt to determine what the varietal is, and then determine which wine is from where. Then the Sommelier will discuss each wine pairing with guests. Wine Pairing options include (but are not limited to):
VA vs. West Coast
VA vs. CA
VA vs. Old World (i.e. Western Europe)
U.S. vs. Old World
New World vs. Old World (New World is anywhere outside of Western Europe)
West Coast vs. Old World
$30++ per person - 45 min. class including 4 wine tastings (2 pairings of 2 wines each)
$55++ per person - 1 1/2 hour class including 8 wine tastings (2 pairings of 4 wines each)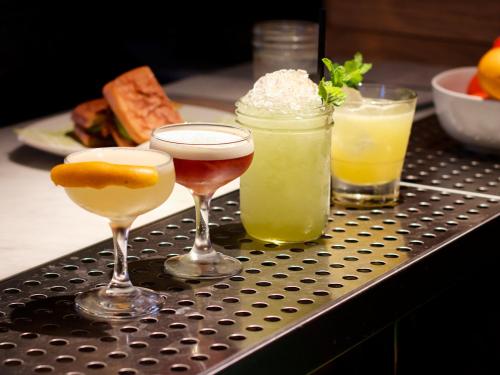 Mixology Class:

Designed as a 30 minute class, this is a fun interactive reception to host prior to your group dinner. In this class participants will learn how to mix 3 signature cocktails of their choice. Options include: Classics, Seasonal Drinks or Bourbons.

$40++ per person - Includes 3 cocktails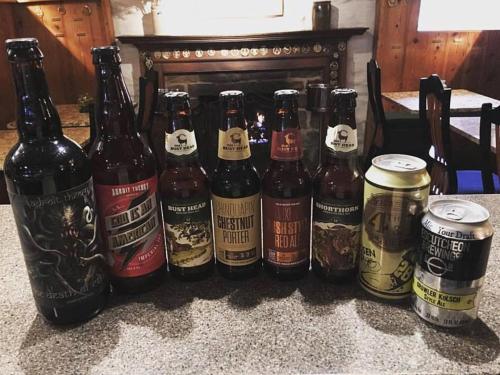 Brew Class:
Our brew class offers guests a chance to delve into the dynamic world of beer! We offer 2 different types of classes so guests can ultimately tailor the experience for themselves.
*Mystery Tasting - Guests will taste through either 3 or 6 beers of the Bartenders choice. Guests will then try to identify what they have tasted and see if they can pick up on the differences in each. The Bartender will then explain what each one was and give more details on how to taste the differences between them.
*Guest Choice - This option allows the group (ahead of time) to select what type of beer they would like to taste. Ex: Pilsners or Lagers. Choose between tasting either 3 or 6 beers and have the Bartender give details on each one.

$25++ per person - 45 min. class including 3 beer tastings
$45++ per person - 1 1/2 hour class including 6 beer tastings