Local Organic Bath Products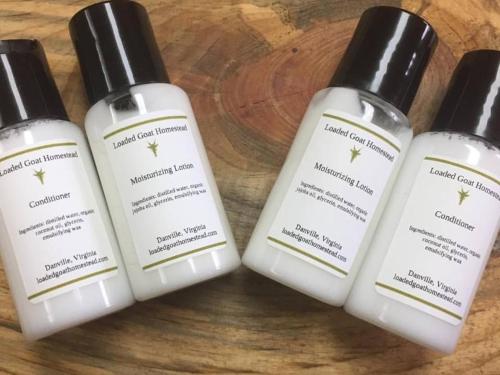 Loaded Goat is a small homesteading operation located in Danville, Virginia.
"We started a garden out of a concern for the food that we had been eating. Our garden quickly grew to include chickens, goats, pigs, turkeys, bees, and a small vineyard. Then we began to look at what we put on our bodies. Since 80% of what we put on our bodies is absorbed through our skin, we became concerned about the soaps we were using so we started making our own soap. Yes, you can say our little garden quickly got out of hand and as they say, the rest is history. From the beginning we have said that we will never sell or offer for sale anything that we don't use and that we will not cause any harm to the environment, period. To us, our customer's health is just as important as our own health so rest assured that whatever you purchase from us is all natural and chemical free.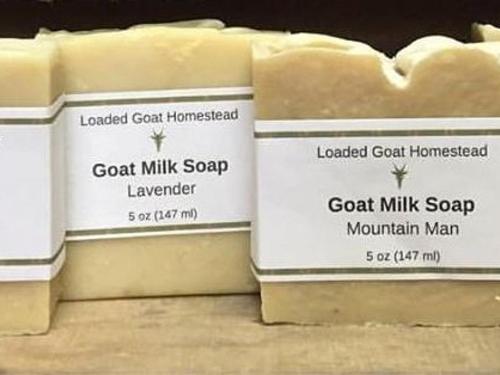 Our homestead quickly grew into an eco-friendly, family owned business whose mission is to clean the planet's inhabitants without making the planet dirty. All of our soaps are made in small batches using a cold process method. We never use harsh detergents or synthetic fragrances. Our oils are certified organic and do not contribute to the deforestation of rainforests or the loss of habitat for animals.
The products we offer are good for your skin, comforting to use and are conscientiously created with only the finest natural ingredients available. Our products are truly special and we are confident that you will be delighted by them."